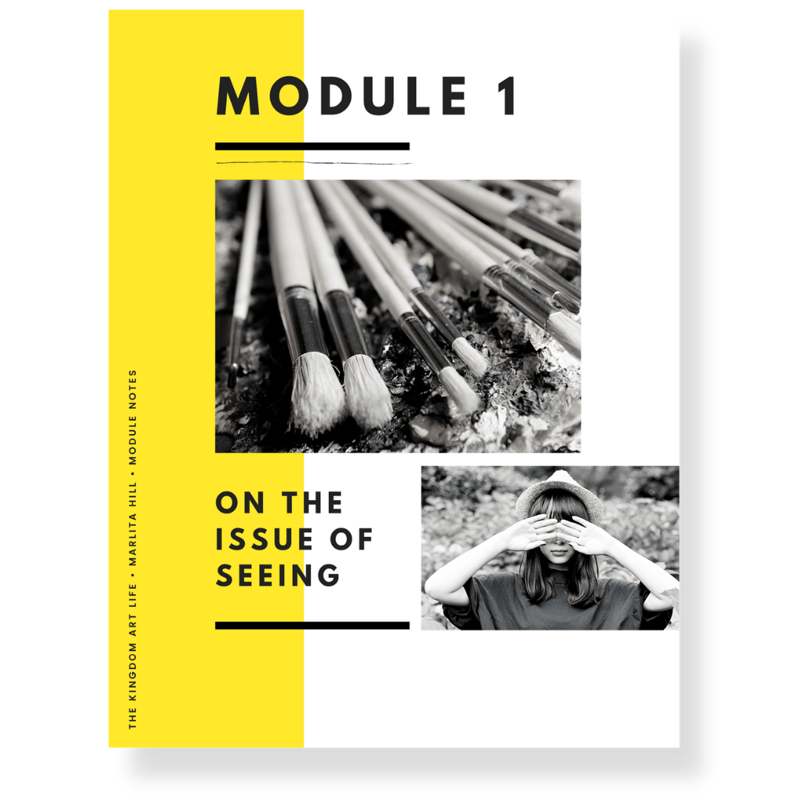 On the Issue of Seeing
$10.00
On the Issue of Seeing looks at the beliefs and perceptions—about God, ourselves, and our art—that hinder us from enjoying our faith and art careers working together in a single harmonious experience.
Issues Addressed:
How do we see, label, and define ourselves (as artists) and our experience (as Christians building "secular" art careers)?

What do our labels and definitions reveal about our beliefs and perceptions?

How do our beliefs and perceptions shape our creative experiences?