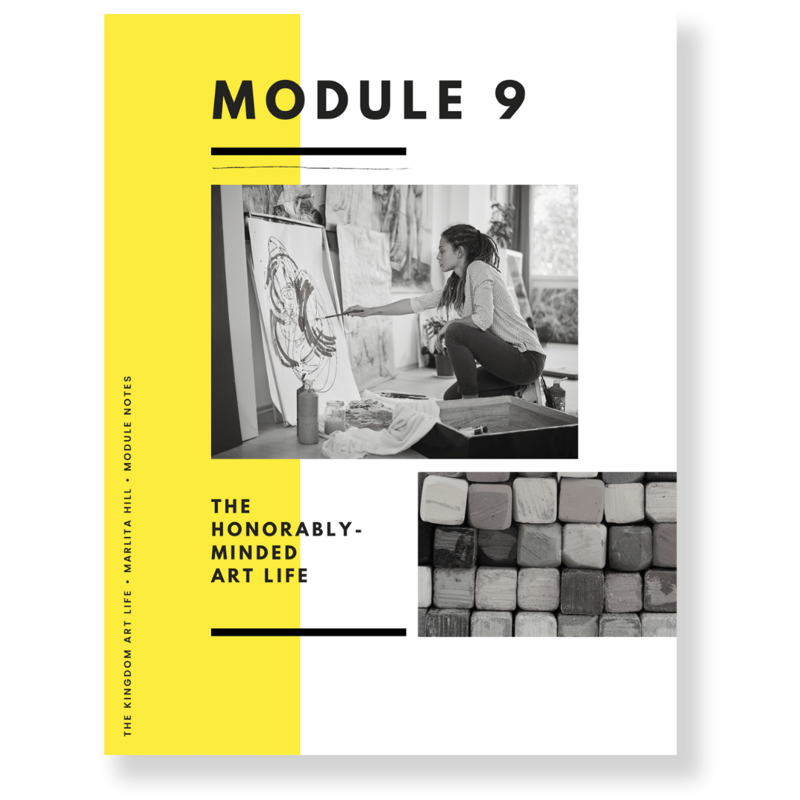 9 – The Honorably-Minded Art Life
$15.00
How do we build an art career in secular culture / the marketplace without compromising our faith? The Honorably-Minded Art Life tackles this question through six mindsets that empower artists to monitor themselves in liberty and spiritual maturity as they move forward in their careers.
Issues Addressed:
What mindsets empower artists to make decisions that honor their faith?

What mindsets lead artists to make faith-compromising career decisions?

What part do our values play in determining whether our career decisions honor or compromise our faith?