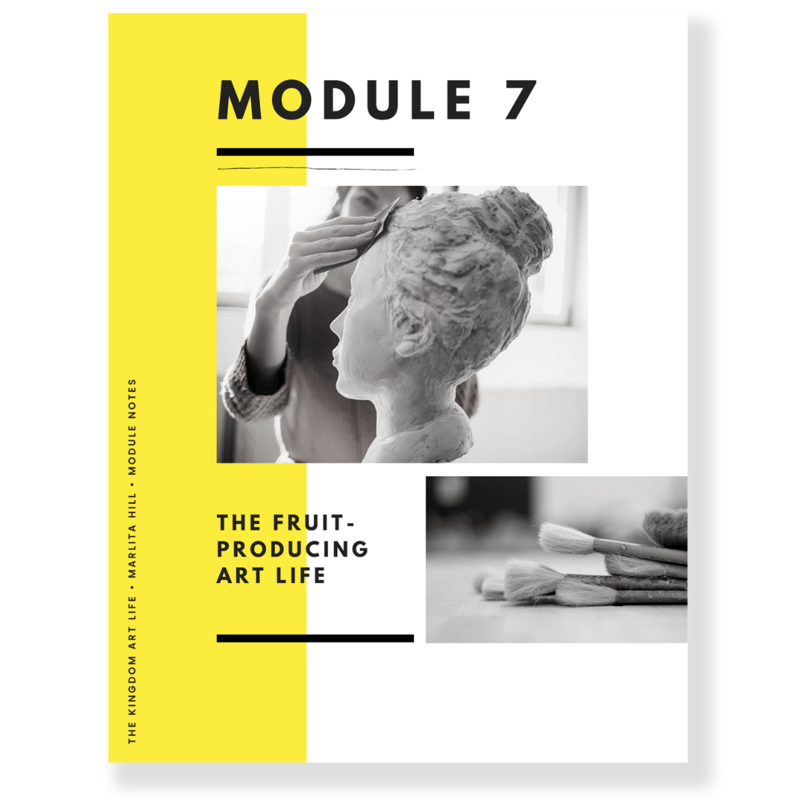 7 – The Fruit-Producing Art Life
$15.00
Set against the image of the potter forming his spinning clay, The Fruit-Producing Art Life looks at the ways God works through our career pursuits to produce fruitfulness in us. In understanding how our fruitfulness is cultivated and the ways our art careers facilitate this process, we can more readily submit to the shaping hand of God as He takes opportunities to form our character within the friction of building an art career.
Issues Addressed:
What does it look like to be fruitful and how does our fruitfulness express itself in our art careers?

What is our part in becoming and remaining fruitful?