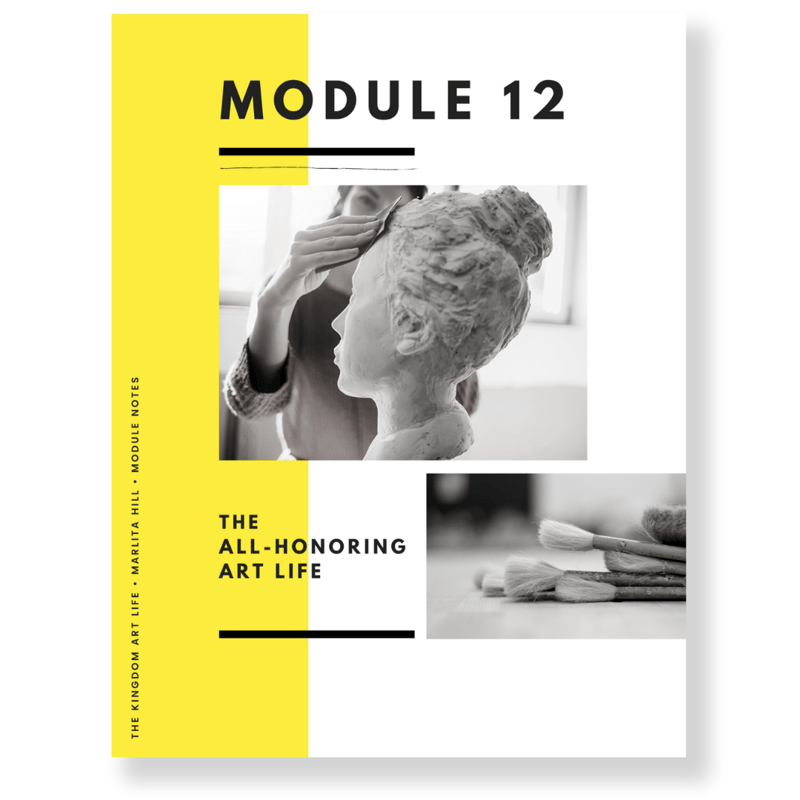 12 – The All-Honoring Art Life
$15.00
The All-Honoring Art Life explores the life in art that mutually honors the spiritual, creative, and career aspects of our experience as career artists in Christ. It further challenges artists to cultivate a single, unfragmented life in art that unapologetically brings together these three parts of their experience.
Issues Addressed:
How does our perception of the relationship between our faith, art, and career affect our ability to build a life in art that honors all three parts?

What does it look like to live holistically in a single experience where our faith, creativity, and career nourish and mature one another within us?